How Brené Brown helped me overcome my fear of online visibility
I might look like an extravert to a lot of people and it's because of two things:
one, my energetic nature and two, I have the guts to try out new things. 
But actually deep down inside I'm a bit of a geeky introvert (I was even called 'a nerd on heels' one time!).
And for someone like me, the online world was not a happy place. Why? Because there is a lot of screaming going on there, and to be honest, I was also afraid of being judged when putting myself out there.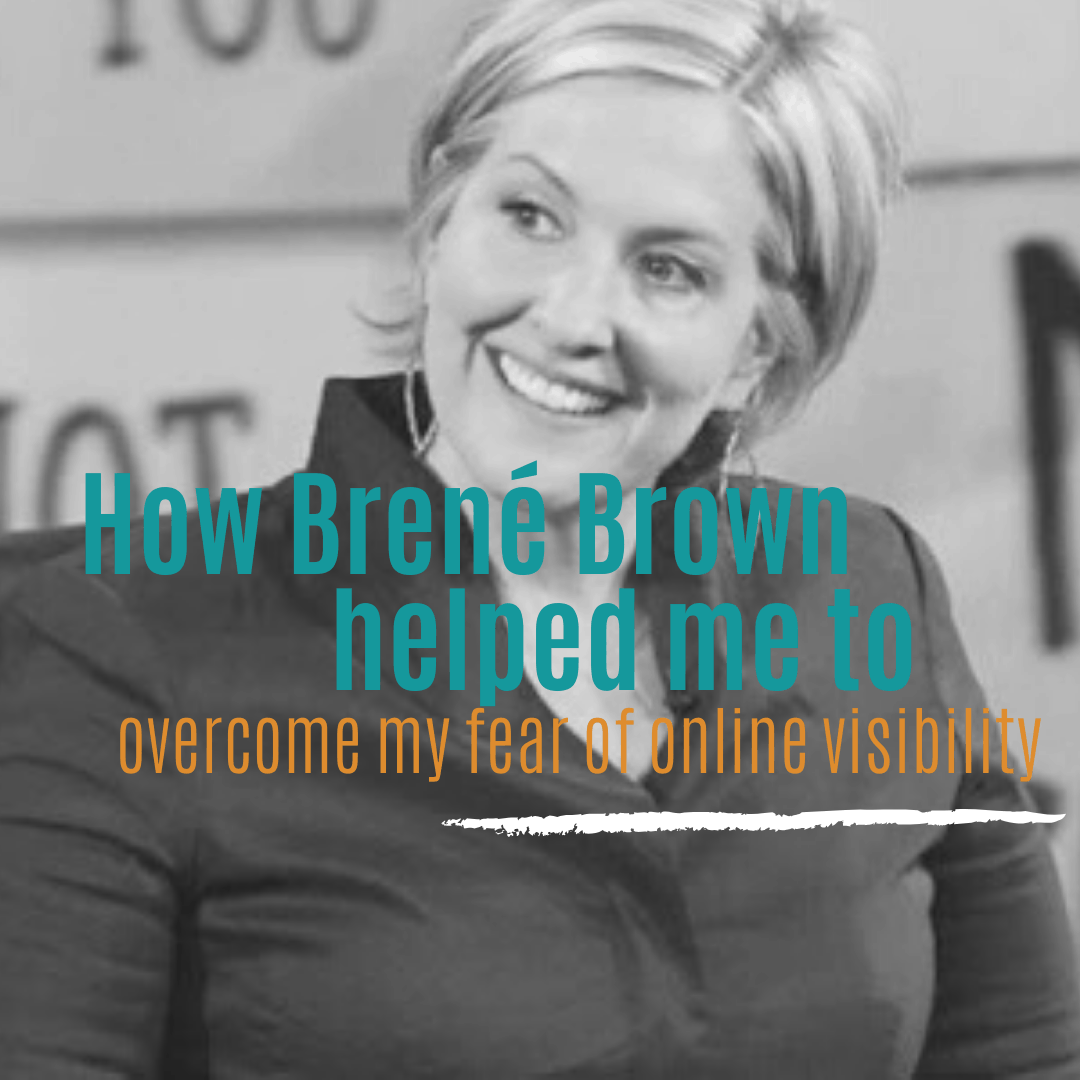 But I knew, the day I decided to become an entrepreneur, my attitude needed to change. In order to help people, they first need to connect with me as a person and also see my innate value. So I needed to get my ass out there, but I still felt pretty insecure.. 
One day, things changed for me. It was when I watched Brené Brown and her TED-talk 'the power of vulnerability'. I learned my biggest fear is also my biggest strength: my own vision on things. And this really helped me overcome my fear to 'show me' on social media.
If you want to make a true connection with people, you need to get your story out there. With your vision, your personality and your character. And even now, it doesn't always come easily. Sometimes I'm writing things from flow and enthusiasm, but as soon as I start thinking 'what will people think of this?', immediately my creativity blocks and my writing loses it's impact. 
But you know what? I decided to embrace my vulnerability, because it's actually brave to open up and share your own thoughts. The stories that normally catch my own attention, are always the ones which feel authentic. 
So I put myself out there, and ever since I make great new connections (and clients!) just by exposing my own brand personality. Things can be as simple as that.
Cheers! And have a nice day ☺